We built the company that we could not find.
After building a work culture that is similar to having a family with values such as being helpful to each other, building our Team agents (as well as other agents we did business with) up and boosting confidence in ourselves and how the market perceived us, we realized that we were on to something that couldn't be supported in a typical brokerage. We then set out to create one that did support our values. It only took a year to map out a culture of trust and commitment to each other, but how could we fund it?
Opportunity knocked, and we did not hesitate.
In 2015, Chris' mother in law (Maria Valladares Garcia) sold her family home in Key West, Florida, to live full-time in Atlanta. Maria had also recently sold the second oldest family business in Key West where she was third generation owner of Valladares & Sons Bookstore on Duval Street. With the sale of the family house and business, Maria generously invested in a new family business with Chris. The Piedmont Sky Group was born. Soon, after scoping out national franchises, Chris started discussing the need for a national flag company with a friend and former owner of major brokerage in Midtown Atlanta. Serendipitous as it may be, Chris had worked with Weichert Relocation through Harry Norman Realtors where he was Associate Broker and his friend was now working with Weichert recruiting for new franchises.
By October of 2015, Chris located a space that seemed too good to be true. 5200 square feet of retail space across the street from Porsche and Delta Airlines headquarters on the south end of downtown Atlanta in Hapeville, Georgia. He leased it right away and immediately started construction before he even applied for a firm license. It was all meant to be.
In February, 2016, Weichert, REALTORS – The Piedmont Sky Group opened for business for the very first time.
The name "The Piedmont Sky Group" comes from our original motto: The Sky is the limit. After settling in to an office across the street from the world's largest Airport and Delta Airlines Headquarters, it seemed like an appropriate name for a business that was destined to soar.
The company's first calendar year brought several national awards including Executive Club, President's Club, and one of our first-year agents, Lance Rhodes, won National Rookie of the Year for 2017, beating thousands of agents across the country in 39 states. In 2018, national award winners doubled.
Management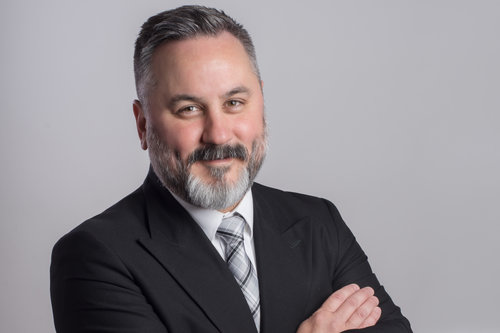 REALTOR®, OWNER AND BROKER
Chris Lampkin Hough
As a third generation REALTOR, Chris Hough started in real estate as a teenager where he would tour homes with his mother and her clients, learning the business by sheer osmosis. Resisting the family business, he spent his 20's in New York City's SoHo and Brooklyn Heights districts managing the showrooms of a well-known furniture designer specializing in Bauhaus.
In 1994, with interest rates at a historical low, Chris traded the New York City lights for the rapidly growing Atlanta skyline and finally joined his mother in her successful real estate business at Prudential Atlanta Realty, which is now known as Berkshire Hathaway. After only one year, his Managing Broker took a Vice President position at the prestigious and growing firm of Jenny Pruitt & Associates and invited Chris and his mother to join her as Charter Members in the high-end community of East Cobb County. Jenny Pruitt & Associates was later absorbed into Berkshire Hathaway's boutique brokerage: Harry Norman Realtors.
Chris has served in the role of supporting Broker, then Managing Broker in Marietta, Georgia. Along with his experience here and at Harry Norman Realtors, he gained the attention of his peers and developed a Team of Agents that eventually morphed into what was destined to become a brokerage. By 2015, with a generous investment from his mother-in-law, Maria Valladares Garcia, he purchased a franchise with Weichert Realtors in Morris Plains, New Jersey to open across from Porsche and Delta Airlines headquarters in Hapeville, Georgia; on the south end of downtown Atlanta.
From three generations of real estate professionals, Chris is the first to own his own brokerage, now shared with his son: Nick Hough, a fourth generation REALTOR, who is a successful agent in his own right and who is the General Manager of the firm.
Education
BARNEY FLETCHER
Salesperson 1994, Broker 2012
KENNESAW STATE UNIVERSITY
Pre-Law and History
Activities & Affiliations
• Atlanta REALTORS, Member
• Metro South Board of REALTORS, Member
• South Fulton Chamber of Commerce, Member
Awards
• 2012 FENUXE MAGAZINE Readers Choice REALTOR of the Year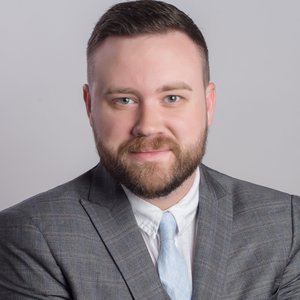 REALTOR®, GENERAL MANAGER
Nicholas Dane Windom Hough (Nick)
Like his father, Nick avoided the family business while working on his own passions in upstate New York and Wisconsin. Under similar circumstances of low interest rates and great opportunity, his calling came in 2015 when he moved back to Atlanta, became licensed, and was the first Agent on the roster of Weichert TPSG. Since then, Nick has established himself as very successful REALTOR and has brokered deals that envy prior generations of the family. In addition, Nick serves as the company General Manager where he is learning the back-end of the business that will one day be his.
Education
UNIVERSITY OF BUFFALO
Business Management, 2014
UNIVERSITY OF WEST GEORGIA
Activities & Affiliations
• Awards
2017 National Executive Award Winner
2018 National Executive Award Winner
• Atlanta REALTORS Young Professionals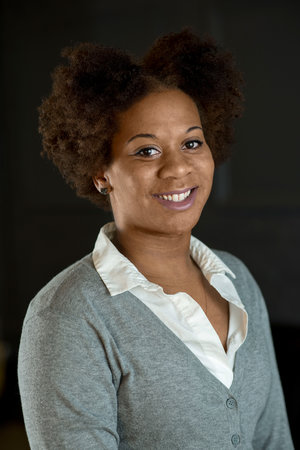 SENIOR MANAGER
Alana McKinney
Alana was the first for us in sales-support to join our firm and came with talents such as keeping our transactions thoroughly scrutinized and organized to ensure all of our transactions are smooth through closing and beyond. She has a relationship with virtually every real estate law firm in Atlanta and effectively gets our agents through all of the red tape of real estate transactions.
A graduate of Spelman University in Atlanta, Alana brings with her a Bachelors degree in Pre-law and Paralegal studies. She later received all the training of a licensed REALTOR from Barney Fletcher in Marietta, Georgia. She has the education, the language, and the talent to play a major role in a growing brokerage.
Education
SPELMAN COLLEGE
Psychology & Pre-law, 2013
KENNESAW STATE UNIVERSITY
Continuing Education, Paralegal Certificate, 2016
BARNEY FLETCHER
Real Estate pre-licensing, 2016
Activities & Affiliations
•Notary